Whenever one of the legendary baseball stars of the 50s dies, it gives me an excuse to call my Dad and hear his boyhood memories of watching the fallen superstar.
I love those phone calls...and yet I hate them.
The Duke of Flatbush, an 8-time All-Star, is still the Dodgers' all-time leader in HR (389) and RBI (1271). By all accounts, he was one of the best all-around centerfielders to ever play the game.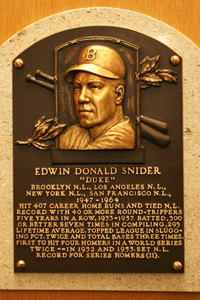 Rest in peace, Duke.